Wondering where to find the best seafood markets in Portland, Maine? We scoped out the top seafood markets for the freshest catch and the best quality seafood. Don't live in Portland? All of these suppliers ship fresh seafood straight to your door.
1. Harbor Fish Market
The top seafood market in Portland is , situated at 9 Custom House Wharf. With 4.5 stars out of 85 reviews on Yelp, the seafood market has proven to be a local favorite.
2. The Shop
Next up is The Shop. Located at 123 Washington Ave., the wine bar and seafood market features the famous Island Creek Oysers. Stop by The Shop for a glass of wine and some of the best oysters you will ever have from the impressive raw bar menu.
3. Browne Trading Company
Browne Trading Company, located at 262 Commercial St., is a top choice for specialty seafood, caviar, gourmet foods, and a specially curated selection of wines. Some of the top chefs in the country source their seafood from Browne Trading with options for overnight delivery.
4. Free Range Fish & Lobster
Free Range Fish & Lobster pride themselves on their sustainably-sourced fresh seafood. Stop in at their waterfront location at 450 Commercial St. for the catch of the day, along with fresh local produce, pantry items, beer, and wine.
5. PJ Merrill Seafood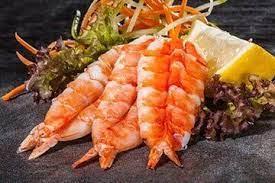 PJ Merrill, a seafood market located at 681 Forest Ave. is another go-to in Portland, with 4.5 stars out of 5 Yelp reviews. This full-service seafood supplier has been family owned and operated since 1946. Head in for today's fresh catch.
Whether you're a local, visiting Portland, or you are craving Maine's unmatched fresh seafood from afar, you will want to check out one of Portland's top 5 seafood markets. Stop in at one of the markets or order overnight delivery online for some of the best seafood in the country.